FUTURE/LAB BY FULGAR PROJECT CODE: POST-INTERNET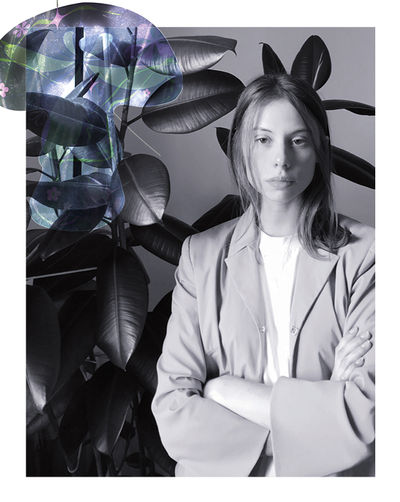 Jennifer Gervasi
Jennifer Gervasi followed an unusual path. As a child, she dreamt of becoming a scientist and changing the planet. Now, at the age of 24, she is in her third year of the three-year course in Fashion Design at NABA, the New Academy of Fine Arts, but she hasn't forgotten her dream of changing our world.
In a sector so culpable of environmental pollution, she tries to close the gap between real change and artistic expression.
Jennifer believes that future designers must bring together aesthetics and functionality.
Get back in touch
Touch me again.
Come back and be part of the circular system again.
Re-use me forever.
This might seem to be mere words but it is actually a constant reminder of who she wants to be and what she wants to do. It all comes back to recycling, reusing, upcycling and manpower.
Q-NOVA® BY FULGAR​
For this collection, the emerging designer took inspiration from the fashion trends of pop culture from the year 2000, mixing them with a graphic design based on floral prints from the Seventies.
The aesthetic that originated with stars like Lindsay Lohan, Paris Hilton and Britney Spears meets psychedelic prints from the hippie movement and everything is made from sustainable materials and sewn by hand.
What transpires is a tracksuit that is poised to be an on-trend piece for the new generations and reclaims all the allure of the past for those cultures born in the post-internet period.
The chosen fabric was produced by LUXURY JERSEY with the recycled fibre Q-NOVA® by Fulgar, a 6,6 sustainable polyamide made with regenerated raw materials. But the young designer's choice was especially dependant on the fact that, being completely traceable, the fabric is a guarantee for the end customer.
But underlying the responsible production process, there is a creative one which has given rise to a fabric with a luxurious texture. The exquisite material picked by the young designer resonates with the wearer but is also outperforming because it keeps the skin fresh and dry.