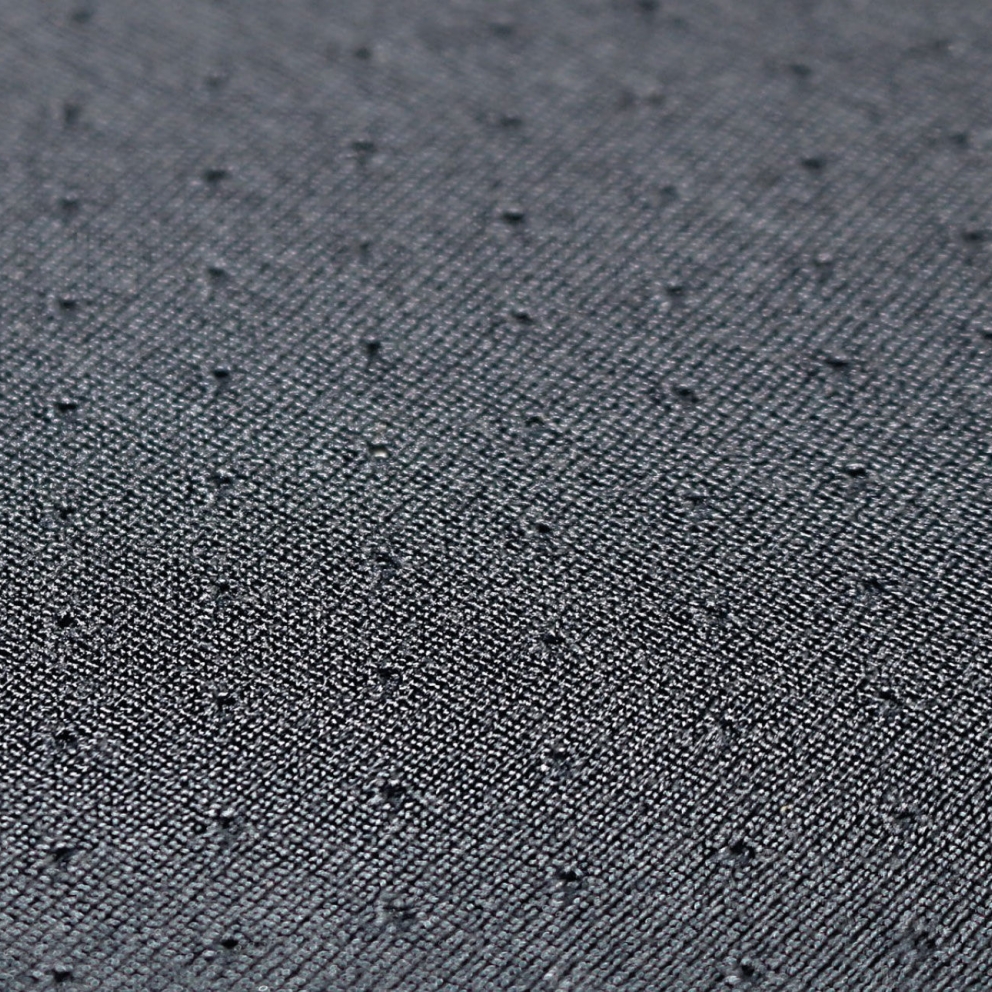 Applications:
Athleisure
Sportswear
Underwear
Properties:
Comfort
Dry
Fresh
Possible processes
Polyamide 6,6 DTY-Drawn Textured Yarns.
WHAT IS TOTAL SKIN?
WHY IT IS DIFFERENT
TOTAL SKIN is a fibre that allows you to naturally obtain a more open mesh structure - this translates into garments that are soft against the skin, having a fresh feel and delivering a pleasant breathable texture.
PROPERTIES
BREATHABILITY*
With the unique structure of the yarn creating greater space between one row of mesh and another, TOTAL SKIN delivers high performance standards in terms of breathability. When it is worn, moisture naturally evaporates before it is even absorbed by the fabric.
What this means is that anyone who wears garments made from TOTAL SKIN fibres benefits from an invariably pleasant freshness against the skin because of the excellent body-temperature regulation.
*Tests conducted according to the ISO 11092, ISO 1999 and ASTM F 1868 method
HOW DOES IT WORK?
This specially structured fibre makes it easier for perspiration and moisture to be conveyed to the outside of the fabric, ensuring that it dries more quickly than standard polyamide. These outstanding performance levels have been demonstrated by the results of the tests run using the RWR method (tested according to FTTS- FA-004 standards) that measures the % of residual water left on the fabric after drying (40 mins).
Elements of Sustainability
Sustainability is one of the main pillars of Fulgar's social responsibility policy and is well expressed by the slogan "a better way to the future". These words sum up Fulgar's keen environmental awareness and fierce determination to preserve and enhance the global ecosystem.

Discover more
HOW SUSTAINABLE THIS PRODUCT IS :